What is an NFT (Non-Fungible Tokens)
Before we talk about NFT, we should know about what are fungible assets. The term fungibility means any asset that can interchange with another asset with the same value. For example, two 1$ currencies cannot have different exchange rates when moving to another currency. So, simply fungible assets are not unique. Nonfungible assets are the opposite of this. Like it is unique and non-replicable.
Now it will be easy to understand Non-Fungible Tokens which represents ownership of a unique item. We can tokenize things like collectibles, arts, etc. So, at the basic level NFT has linked ownership to unique items it may be physical or digital and it is secured by Ethereum blockchain.
How to create NFT and Sell it to make money
First and the most, you need an idea about what asset you are going to turn into NFT it can be arts, video games music etc. whatever it you choose remember one thing The value of NFT increases with its rarity. Once you choose your asset you can follow the below steps:
Go to https://metamask.io/ and download the extension or application.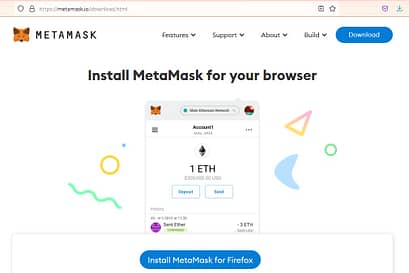 Here we add the MetaMask extension to the Firefox browser. Once the installation is completed you can see the MetaMask logo double click on it and it will open a window as you see below.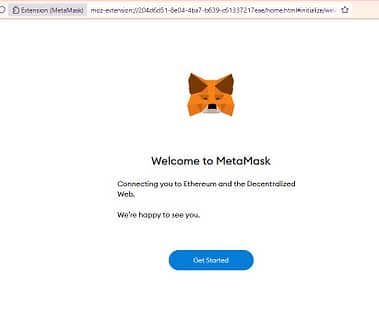 Click on get started and you will redirect to a page as below
Click on import wallet if you have an existing wallet if not click on create a wallet and agree to the terms.
Create a strong password tick on the terms of use and click on create
Click on Next and you will redirect to a page where you can see your secret recovery phrase click on the reveal secret words to see your recovery phrase. store it somewhere secure. Then click on the Next button.
Confirm your secret recovery phrase on the next page and enter the secret phrase and when successfully enter the key phrase you can see your account successfully created.
Now it's time to create your NFT for that go to https://opensea.io/ and click on the create button.
Now you have to connect your MetaMask wallet to the website. Click the sign button on the popup.
You will redirect to a page as seen below where you can add your work enter necessary details and click on create. One thing you have to make sure that in the blockchain section you have to select it as Polygon.
When successful you can see the following message.
Now go to your profile and click on My collections.
Open your item and click on sell